Job application and interview support helped Carl progress into his dream career.
A change of direction
Carl had a successful career in carpet fitting, an industry which he had worked and progressed in for over 20 years. Although he enjoyed his job, at the age of 49 Carl increasingly found himself wanting a life change and a more fulfilling career.
Having left school at 16, Carl started an on-the-job training scheme, then called the Youth Training Scheme (YTS). The scheme allowed him to learn a trade whilst earning a small wage.
Carl says "I progressed within the industry fairly quickly. My first jobs were fitting carpets, but I advanced into sales and then management and my most recent role was managing my own store. I developed a good reputation and made a lot of contacts, so I found it easy to move between jobs; sometimes without a formal job application or interview."
In his spare time, Carl had started to volunteer with his local mountain rescue team and St. John's Ambulance. He found helping others really rewarding and wanted to pursue a career in that industry but was unsure where to start.
Getting support from Working Wales
Carl contacted Working Wales as he was trying to make the career change into the Welsh Ambulance Service.
"Although I was confident and used to taking to a variety of people in my sales and management role, I was out of my comfort zone when trying to get into a new industry. I knew I would have to retrain in some way but was quite scared and nervous of that prospect. 
I'm also self-sufficient so asking for help wasn't easy!"
Carl was helped by the Working Wales team though digital support and over the phone. They identified that Carl needed help with tailoring his job applications to the role, as well as interview support to draw on his transferable skills and keywords to use specific to the job.
"Employability Coach Ceri and the team worked with me on my job application and we practised mock interviews. I needed advice on which keywords to use and how to present myself in a formal interview."
Securing a job
Carl had applied for roles in the Welsh Ambulance Service but was unsuccessful in getting to the interview stage on 2 occasions.
Since receiving support from Working Wales Carl went on to apply a third time and was recently successful in securing a job as an urgent care assistant.
"I'm so pleased to have finally got into this industry. I feel so motivated and rewarded and it gives me a better quality of life; allowing me to spend more time with my young family.
I have just finished and passed my training course, and I am so grateful for all the support I received from Working Wales and I will always remember the team that helped me.
I'm already looking at how I can progress within the service."
If like Carl, you need CV and interview support please visit: Work Advice or contact us.
---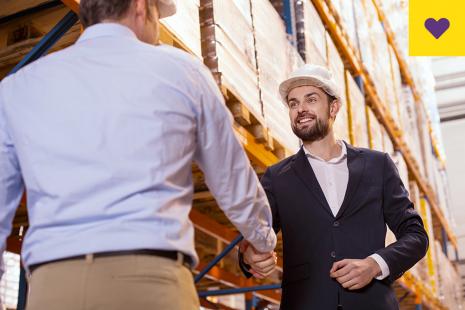 Work advice
Help with writing a CV, covering letters, interview techniques, finding jobs and more.
Change your story by speaking to an adviser
Find out about the different ways to get in touch