A couple from Newport are looking to rewrite their careers through two different support programmes.
Shane Lock, 37, and Corrina Lewis, 45, from Newport have been encouraging adults in Wales to seek support after receiving help from the Welsh Government to get them back into work.
The couple initially attended a careers session at Working Wales to receive redundancy support for Corrina. But after hearing about the breadth of support programmes on offer, Shane decided to explore his options also.
They're now enrolled on two separate programmes – ReAct+ and Personal Learning Accounts.
Redundancy support
Corrina has 20 years of experience in the dental field but was recently made redundant after her employer went into liquidation.
She is currently looking for work and has been receiving support from Working Wales through the ReAct+ programme.
Corrina said: "I'm currently looking for a new challenge but had been struggling to secure a new role. When I spoke to a Careers Adviser at Working Wales, they immediately suggested the ReAct+ programme because of its flexibility.
"From my initial meeting, I've received CV support and guidance and funding to develop my skills in accounting through an AAT bookkeeping course.
"Even the smallest things such as top tips on how to improve my CV have been invaluable. The number of responses I receive to the job roles I'm applying for has already increased, which is encouraging while seeking for work."
A brand-new role
Shane previously worked in warehousing and hospitality before landing his new role as a Health and Safety Compliance Officer.
Shane said: "I've worked in several different roles, but recently I'd started to feel unmotivated and stuck in temporary work situations. I wanted to find a long-term career, and for that, I knew I needed more qualifications.
"I hadn't thought about speaking with a careers adviser before, but the experience has been great. I had a dedicated Working Wales adviser assigned to me, and they really listened to my situation, giving me advice on my career prospects and qualification options.
"They suggested I start a course via a Personal Learning Account which has really suited me because of how flexible it was and the number of qualifications available, all for free. I spoke to an adviser on a Monday, and by Friday I had started my course."
Shane continued: "I'm currently studying for the NEBOSH National General Certificate in Health and Safety, and despite not yet finishing the course, it's already helped me secure a new role as a Health and Safety Compliance Officer in the residential property sector.
"I'm responsible for the effective and efficient management of health and safety on our sites, including policy implementation, monitoring and inspection, risk assessment and investigation. For the first time in years, I've found a career I really want to excel in, and it's given me a new sense of purpose in my professional life."
Fully funded benefits
Shane and Corrina have highlighted the benefits of the fully funded schemes.
Corrina said: "I have felt incredibly supported at every stage, and most of all, I feel like my adviser really listened to me and tailored the help I needed around my situation and skills. Receiving expert advice can often be expensive but I haven't had to worry about that which is a huge weight off my mind.
"Most importantly, it's made me realise that I'm not on my own. It's helped boost my confidence and has been such a huge relief to know that help is available."
Shane added: "The Personal Learning Account has given me the freedom to study without having to worry about the rising costs of living or feeling like I'm tied into an employer to learn and progress.  It's not something I could have afforded by myself as it costs over £900 to do, but it was completely covered by the Welsh Government."
"I'd recommend anyone looking for a new role or at risk of redundancy to give it a go!"
Explore Personal Learning Accounts and ReAct+ to find out more, or get in touch with Working Wales.
---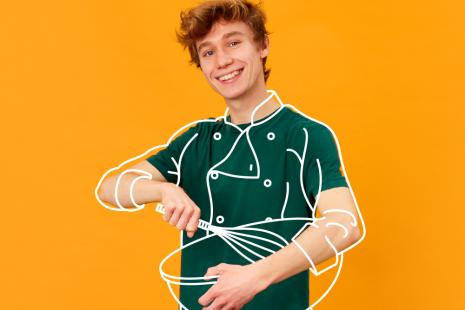 Rewrite your career with a Personal Learning Account
Make your success story by rewriting your career with a Personal Learning Account.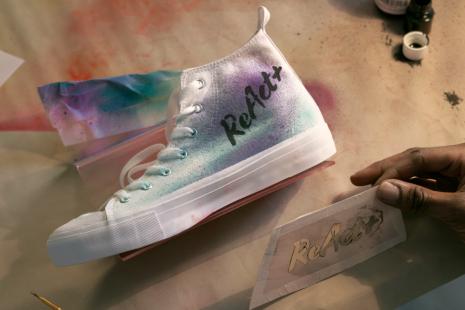 ReAct Plus
ReAct+ offers tailored solutions which may include financial support, skills training and Personal Development Support to help remove barriers to employment.
Support finder
Search for programmes that can help you improve your skills and work opportunities