Dan started martial arts at the age of six, and now has numerous world titles under his belt as well as running his own successful kickboxing brand.
Transferring his skills
Dan, from Swansea, is the owner and chief designer of his own kickboxing brand, Fightwear Store, which he started in 2016. It's now one of the fastest growing martial arts brands in the world and sells products to 16 different countries worldwide.
After finding a gap in the market for kickboxing equipment, Dan decided to combine his love of the sport with his graphic design skills to launch the bespoke fight-wear apparel business. He received mentoring and business support for his first entrepreneurial venture from the Big Ideas Wales programme.
Today, Fightwear Store stocks over 50 styles, and covers everything from plain gloves all the way down to kids which are made for children, sporting Astro-space designs and catering for everyone.
Dan explains: "I was bullied in school, so my dad decided to take me to a martial arts club. It really helped me deal with the bullying and learning skills like discipline, respect, and loyalty. I honestly haven't looked back since, and it became such a passion for me that I wanted to turn it into a business.
"There are lots of skills I've learned from martial arts that I've been able to transfer and apply to my business. Perseverance is the main one. I was not a naturally gifted martial artist, so it took a lot of hard work to get to where I am today. I just carried on practicing, kept going and pushed through, and it's the same with my business."
Getting back up again
Today, Dan still trains regularly and competes for his local club, Team Wales, and Team GB.
He explains: "In 2007 I went to my first World Championships at the age of 10 and I lost in my first round. I went again in 2008 and then again in 2009 and won silver and bronze respectively. In 2010 I finally won my first ever world title and I've never looked back. It's been a massive journey, but it's also allowed me to create a business around something I love."
In 2019, Dan won three world titles, in three different weight classes after struggling with his mental health.
"After years of going to the World Championships and not getting gold, it would have been easy to give up, but I didn't. I looked at it from a long-term point of view and decided to keep going.
"When things don't go to plan, you have to wipe it off, dust yourself down, and keep going. For anyone else who may be struggling I'd say this: If you're still here today, you can make an improvement. It's all about persevering and thinking about how you can improve, and how you can get back to where you want to be."
A positive future
Dan's applies his own top tip for staying focused to his own business, and either writes down his goals or says them out loud every day.
He explains: "If you remind yourself every day of what you want to achieve, it helps you stay on track. People overestimate what they can do in a year, but underestimate what they can do in 10 years.
"Even if you're not sure of what you want to do with your future, don't be afraid to ask for help! The Young Person's Guarantee means that everyone in Wales will be offered support to change their future, so even if you don't want to start your own business like I did, you can get advice on getting further qualifications or training to help you get closer to your dream job, or even just help crafting the perfect CV.
"Always remember there is support available to help you take control and shape your own future, whatever you're passionate about.
"With Fightwear Store, my goal is to be able to supply a large majority of martial arts clubs around the world. I want to grow our impact and help all martial arts clubs stand out a bit more, by modernising uniforms and equipment. I'm also looking at how martial arts gloves can be improved in the way they're made; from sizing, to making them more aerodynamic and therefore more effective.
"Alongside that, I'm fulfilling another goal of mine and starting a new fitness and wellbeing brand, aimed at inspiring positivity and helping people change their mindset. I want the brand to build people up and get people a bit more upbeat and looking at the positive side of things – because there is a lot to be positive about."
Dan's top tips for keeping positive when things don't go according to plan:
Think of your long-term goal, what do you want in life?
Take a step back, and ask yourself "how can I fix the situation?"
Tell yourself it can be fixed – even try saying it out loud
"These things really help me to shift my mindset and make me more proactive when tackling a problem."
---
If you're aged 16 or over and would like to explore your opportunities with a careers adviser, please contact the Working Wales team by calling free on 0800 028 4844, emailing workingwales@careerswales.gov.wales or through our live chat.
---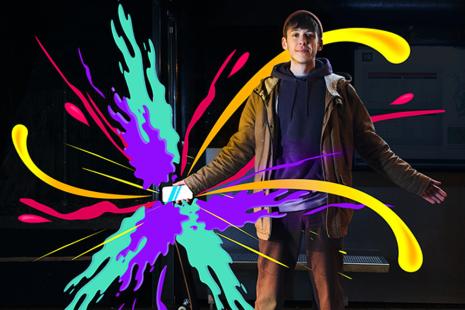 Young Person's Guarantee
A guaranteed offer of support for under 25s in Wales to gain a place in education or training, find a job or become self-employed. Feed your positivity with the Young Person's Guarantee.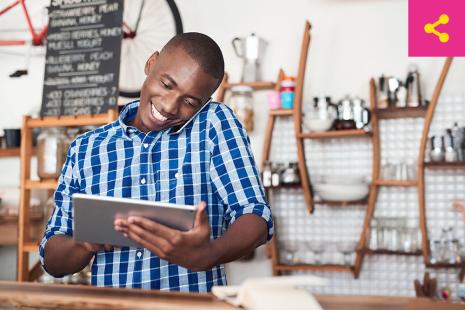 Starting your own business
View the pros and cons of starting a business and where to find support to set up a business.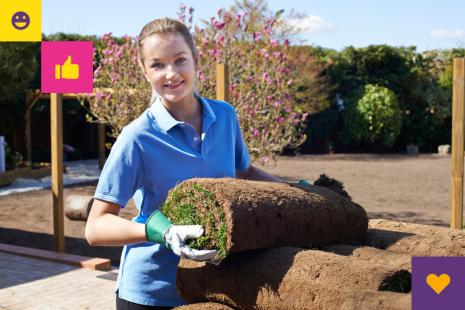 Jobs Growth Wales+
Aged 16-19? Get training, work experience and paid job opportunities to help you make your own future on your own terms.
Change your story by speaking to an adviser
Find out about the different ways to get in touch