Cian has started a joinery apprenticeship with the help of Working Wales.
Since choosing construction as a subject option in Year 10, Cian knew that he wanted to get into the industry and become a joiner.
"I did woodwork for two years which I loved, and I knew that joinery was for me."
Coming up with a plan
Working Wales careers adviser, Lowri, found a local joiner and helped Cian approach him about an apprenticeship.
They arranged for him to start doing summer work as an initial start, where he gained an insight about the trade and what the apprenticeship might involve.
Cian explained, "I'm really enjoying it. It's the best option for me and the person I'm working with is helping me a lot which makes me enjoy it even more."
After working this summer, Cian is hoping to start an apprenticeship in September with one day a week in college.
"I think an apprenticeship is brilliant choice for me, I love the idea of learning on the job where its more practical than theory."
A confidence boost
Cian found his experience working together with Lowri to plan his next steps extremely positive.
"I would absolutely recommend talking to an adviser like Lowri. Before I wasn't sure what I was going to do, but after talking to Careers Wales, it was such a confidence boost."
Future plans
Cian is optimistic about his future saying,
"I'm hoping to become self-employed one day. But I'm looking forward to learning as much as possible in an apprenticeship after getting my results this summer."
---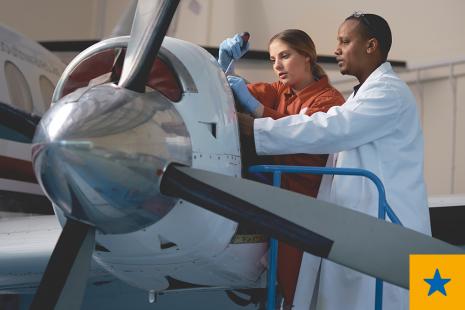 Apprenticeships
Whether you are finding your way in the world of work, or taking steps towards a career change, an apprenticeship could be for you.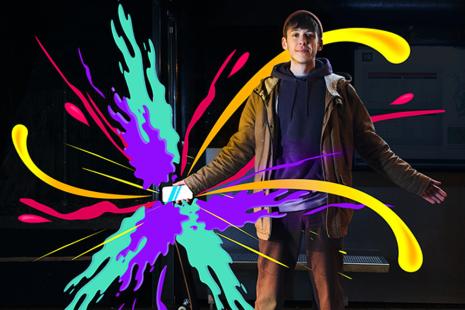 Young Person's Guarantee
A guaranteed offer of support for under 25s in Wales to gain a place in education or training, find a job or become self-employed. Feed your positivity with the Young Person's Guarantee.
---
Read more real life stories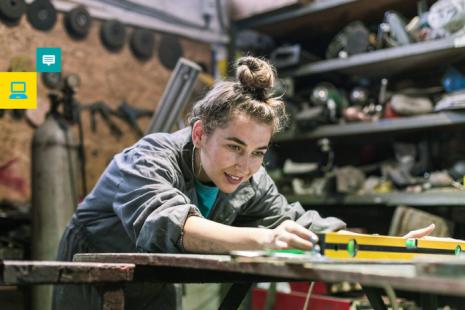 Real life stories
Read more real life stories on exam results, apprenticeships, training and learning, and support for getting into work.