Angel is building a brighter future for themself.
Changing paths
Angel left school at 16 years old and was unsure what they should do next.
Now, a little older, they have discovered their career interests thanks to their experiences on the Jobs Growth Wales+ programme.
Angel said: "When I finished high school, I wasn't sure about which career path was right for me. I did beauty for a while and explored a junior apprenticeship in catering, but it wasn't quite for me, and I wanted to try something new.
"I also wanted a smaller environment to study in. I found college too big, and I often felt overwhelmed, so I felt this programme was a perfect fit for me. We also get treated like adults and the tutors are very helpful and respectful."
Creating a better life
Angel is now on the Advancement strand of Jobs Growth Wales+ and is studying a Health, Social and Childcare qualification. Angel continues: "Growing up, I never really had much security in life. It's encouraged me to want to look after people and bring them together, which is one of the reasons why I chose to study Childcare.
"I've gained a lot of practical experience such as how to swaddle and wash a baby, how to sterilise their bottles, and how to care for them correctly. I found that although I knew a lot about the 'physical' side of care, I didn't know much about the emotional and mental side, so it's been great learning new things too.
"I've also been able to complete more general qualifications alongside following my passion. It's good that you're able to do things like study for Maths and English if you didn't get good grades the first time around.
"Outside of the practical training, we have 'Wellbeing Wednesdays'. This is where we'll all go out for the day and take part in team-building exercises. It's been a great way of meeting new people and building my confidence.
"I love how you're able to openly express your personality and individuality, it's something I couldn't always do at school. The programme has really benefitted my happiness.
"Overall, it's felt like a stepping-stone to a better improvement in life."
Moving forward
Angel is now considering their future employment options and hopes to secure a placement soon.
Angel said: "Looking to the future, I really want to work with young people aged 11-25 and be able to show them that there's more to life than just sitting at home. I have spent a lot of time at youth groups, and it has had a positive impact on my life.
"I want to support people like me to get on the right track, get a job and help them with their needs. If they haven't got anyone, then I want to be that person they can turn to.
"I've applied to work with a youth group. I know I'm still a while off a job, but I'm continuing to improve myself until I get offered a role.
I know lots of people that have secured a job since joining Jobs Growth Wales+, and I know I'll get there too if I keep trying hard."
---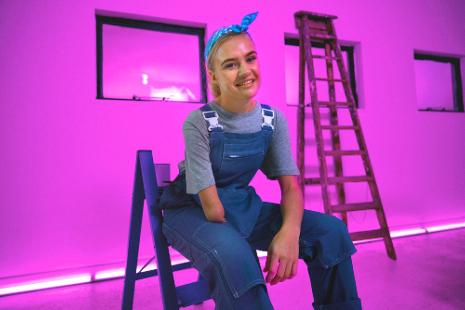 Jobs Growth Wales Plus Advancement
Need extra qualifications or support to take your next step? Get ahead with this Jobs Growth Wales+ strand.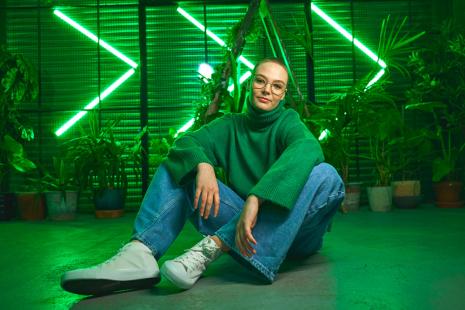 Jobs Growth Wales Plus
Jobs Growth Wales+ is a training and development programme for 16-19 year olds that gives you the skills, qualifications and experience you need to get a job or further training.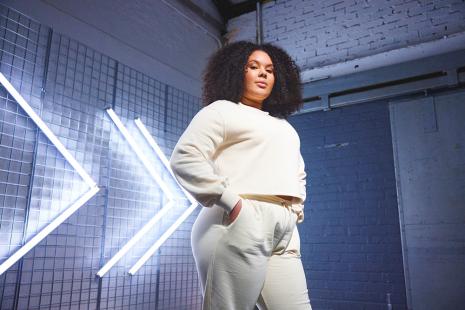 Real life stories
See how real people around Wales have changed their story with Jobs Growth Wales+.