A positive attitude and ReAct support helped Frances move on from redundancy.
Facing redundancy
Frances had worked in the care industry for over 30 years and had never experienced unemployment. Whilst working in her most recent role as a care home manager her employer of 11 years informed staff that there would be a company restructure, with the possibility of redundancies.
Frances says "I was given a three month notice of redundancy in July 2020.  It would have been earlier however the Covid-19 outbreak meant that restructure period was placed on hold for three months.   I worked my last day on 21 September.
"The extra time meant that I was still earning and even though I was about to lose my job I wanted to continue to provide the same level of care and service, right up until my leave date."
Keeping skills up to date
Keeping herself current has always been important to Frances. Throughout her careers Frances has attended a host of training courses, mainly related to the social care industry.  These have included management training, coaching and mentoring, NVQ assessing and business studies.  
"Outside of my working hours I've always been keen to learn new skills.  I think it's vital to keep yourself current as it enables you to become better at your job, gives a sense of achievement and ultimately reflects on your employer."
Getting support from Working Wales
Following her redundancy, and having been unsuccessful in applying for a few jobs, a friend recommended Careers Wales and the Working Wales service.
"I was told about the support that Working Wales could offer people who had been made redundant by a friend who works for the DWP.  It sounded like it was worth a phone call.
"I was finding that I was successful at the application stage and in securing interviews, but I hadn't yet been offered anything.
"The adviser went through my options and helped me access some relevant support packages. This included the Skills to Achieve Academy, which is a free, interactive, online employability training programme.   The process was quick and easy to follow.
"I was also given information on the ReAct scheme which is a redundancy support package providing training and funding. It was interesting as I found out that the funding wasn't just relevant to me but any eligible employers taking me on could also receive funding."
A positive mindset and moving on from redundancy
Frances didn't let redundancy get her down, instead she remained positive and upbeat.
"I really believe that nothing lasts forever or likewise stays the same, and that we need to work for our independence and pay our way, as much as we are able. It was really important for me to keep that in mind whilst I was searching for a new job."
Following support from Working Wales combined with a positive outlook, Frances was recently successful in securing a job as a mental health advocate.
"My role involves me supporting people with mental health issues with any housing and debt problems.  It's a very worthwhile and rewarding role and it's not too far from my experiences in care.
"My employer was also eligible to receive funding for my appointment, so it was a real incentive for them also.
"It is possible to move on from redundancy, even in the current climate, there are still opportunities out there.  Stay positive, keep occupied and don't stop trying."
If like Frances, you've been affected by redundancy and not sure of your next steps please visit: Redundancy Support or contact us.
---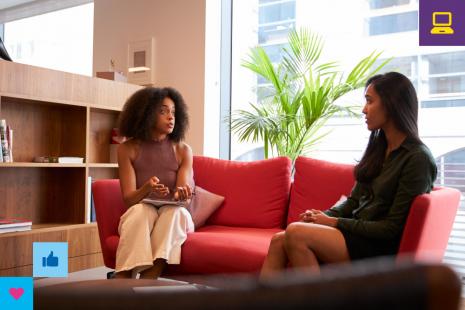 ReAct funding
Funding support for retraining if you have been made redundant or unemployed in the past 12 months, or you are under notice of redundancy.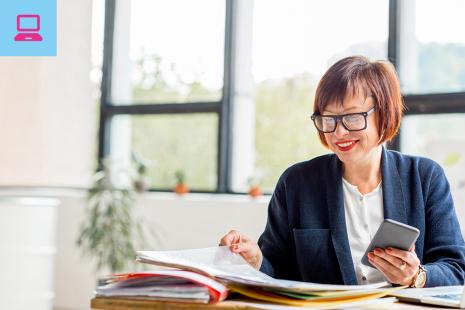 Redundancy Support
Find out about the redundancy support available to you in Wales. Get help with how to move on from redundancy with confidence.