Ceri Vaughan Jones was planning to take a year out from his studies before starting his degree. 
While the pandemic hasn't changed his plans, it has meant Ceri won't be able to travel until the new year.
Going to University
Although he didn't sit his final exams, Ceri is hopeful he'll get the A-Level grades he needs in maths, Spanish, biology and the Welsh Baccalaureate to be accepted onto his Business Management and Spanish degree course at Exeter University. 
He said: "I'd already decided to take a gap year before the pandemic started. I was planning to spend a year working at a golf resort in Spain to really immerse myself in the language before I start my degree. Those plans are all on hold for now but I'm still happy to be taking a year out. Hopefully by the time I start university in September next year, things might be back to normal. My plan now is to head out to Spain in the new year, January or February if I can, to spend a few months working there and improving my Spanish. 
"I'm reasonably optimistic about my results, but results day itself will be weird this year. I was meant to be going interrailing with my friends for a few weeks to celebrate and we've obviously had to cancel those plans which is disappointing."
Choosing a degree course
"I've chosen to study business management partly because it's quite a broad degree subject that can lead to a lot of different careers, but it's also something I thought I would enjoy.
"I was raised bilingually, so I've always enjoyed studying languages, and taking a language at university has the added benefit of spending a year abroad.
"I definitely want to come back home to live after my degree and will hopefully find an engaging and rewarding career here in Wales."
---
---
Read more real life stories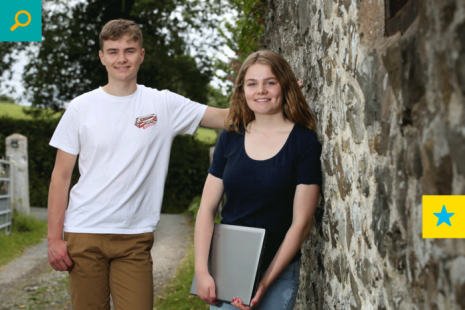 Scott and Imogen's stories
Scott and Imogen Gilmour will be receiving their A-Level and GCSE results this summer. Read their stories...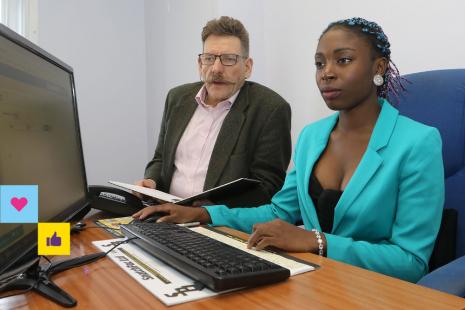 Nia's story
Nia-Faith Williams says hard work, being herself and a work placement helped her to build a fulfilling career.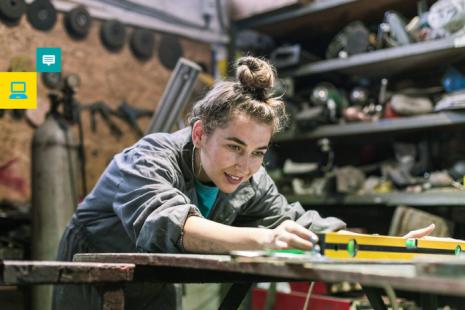 Real life stories
Read more real life stories on exam results, apprenticeships, training and learning, and support for getting into work.