The pandemic took a toll on my future ambitions.
Alex, 18, experienced a turbulent year 12 and year 13.
Following year 11, Alex decided to enrol in sixth form at his school to study Welsh baccalaureate, IT and double BTEC business.
During his studies, the pandemic had a considerable impact on Alex's education and mental health. Learning from home depleted his morale, and at times he couldn't bring himself to walk the 2ft to his desk and turn on the computer.
Without friends or teachers providing daily motivation, Alex felt his future ambitions started to dwindle, and was keen to get back in the classroom to reignite his aspirations.
Enrolling in an apprenticeship
Alex said: "Taking a phased approach returning to sixth form was really helpful, I regained my determination and luckily caught up on all my schoolwork. But, at this point I realised I was finishing school in three months and had no plan in place for my future."
Thankfully Alex's business teacher put him in touch with a careers adviser who had heard about a vacancy as a data analyst apprentice with Pro Global.
Alex said: "The careers adviser was incredibly supportive, she helped me complete the application form and when I was invited to interview, she referred me to Skills 2 Succeed for the interview prep modules.
"During my meeting with Pro Global I failed to fully explain one of my points, the careers adviser spoke to the company to explain my error and they agreed to offer a second interview.
"I'm so thankful for Careers Wales and all the support and guidance they have given me. Because of them, I'm now in a role with lots of potential to grow. I'm currently setting up aviation insurance declarations, and next have the choice to go into finance, data or human resources. I'm really looking forward to finding out which pathway best suits.
"To anyone getting their results this year who isn't sure what they want to do next, or anyone considering an apprenticeship, my advice is get in touch with a careers adviser to see what opportunities are available to you."
---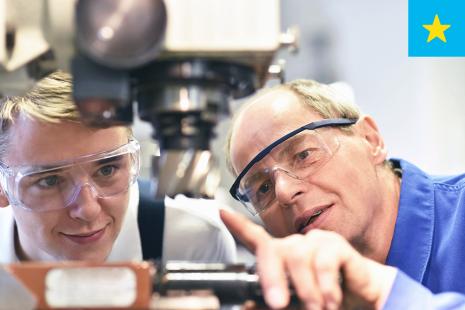 About Apprenticeships
Earn a wage while you work and gain recognised qualifications and job-specific skills.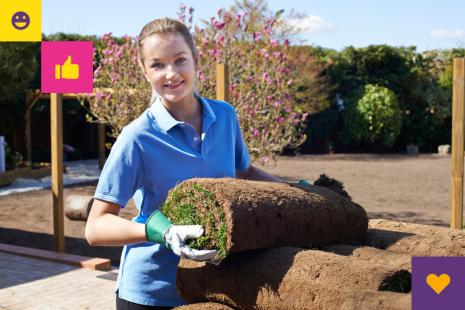 Jobs Growth Wales+
Aged 16-19? Get training, work experience and paid job opportunities to help you make your own future on your own terms.
Need help?
Get support to explore your options.
---
Read more real life stories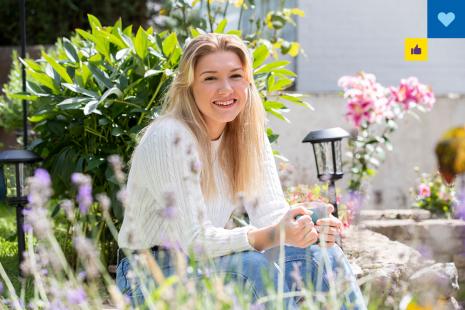 Begw's story
Begw Rowlands: A year out has helped me plan my future...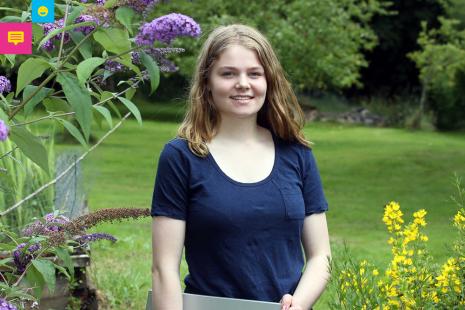 Imogen's story
Imogen: Studying in sixth form and planning for university...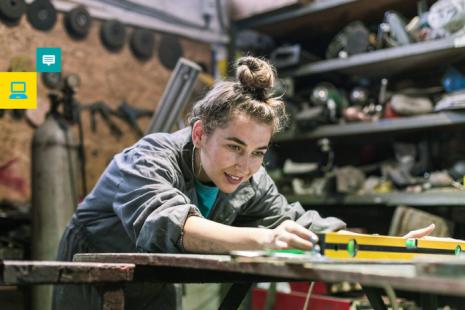 Real life stories
Read more real life stories on exam results, apprenticeships, training and learning, and support for getting into work.