Maddox has always had a love for high-performance racing. Now, he plans to study at the Silverstone University Technical College (UTC) for a two-year course after collecting his GCSE results.
When Maddox, 16, from Newtown leaves school after GCSEs, he hopes to turn his race engineering dreams into a reality by going to the Silverstone UTC, a multi-million-pound facility right at the heart of British Motorsport.
From a young age, Maddox has been hooked on motor engineering.
Maddox said: "For as long as I can remember, I've been obsessed with anything that has an engine. Every time I so much as heard the noise of an engine, I was captivated.
"In fact, according to my mum, one of my first words was 'bus' and back in primary school I talked about one day running my own electric car company.
"The connection between first looking at an engine, building it, and seeing it all come together to produce these high-speed vehicles is something that I'm fascinated by. It gives me a thrill and sense of escapism that I find hard to put into words.
"As I got older, this interest in engines has evolved into a love for Formula One – the pinnacle of racing.
"There is no better standard for high-performance engineering, and I really want to get some experience in this field."
Turning a passion into a career
Maddox went on to say:
"When the time came to think about my career and life after school, there was no doubt in my mind that I wanted to follow these lifelong motor engineering ambitions. I looked into sixth-form college and doing an apprenticeship, but I felt slightly overwhelmed by all of the options out there.
"I wanted to make the right decision to help me get into the industry. So, I decided to reach out to a Working Wales careers adviser for some guidance and reassurance about the best approach.
"That's when I met my careers adviser, Jodi White. She was amazing, and I honestly can't thank her enough for how much she's helped me.
"Jodi put the effort in to get to know me as a person. She asked me all about my background, my passions, and where I'd like to be in the future.
"She gave me confidence in myself and a belief that I could find an opportunity within Formula One.
"Jodi presented me lots of exciting options out there that I could follow, such as the Silverstone UTC. She guided me through every step of the process and even helped me with my Silverstone UTC application."
Looking ahead to the future
"I've been to visit Silverstone UTC a couple of times and I've been very impressed by the facilities there. If all goes well and I manage to land a place on the high-performance engineering course, it will last for two years until I'm 18.
"As part of the college's support package, it would be like a home from home every Monday to Wednesday and I would be looked after by a local family.
"The thought of being away from home each week in Oxfordshire is a bit nerve-wracking but I'm excited to test myself and hopefully have this unique new experience. It will feel brilliant to be surrounded by so many other like-minded people, be right at the centre of UK Formula One racing and know that I'm one step closer to achieving my dreams."
Advice to others
"My advice to anyone in a similar situation, knowing what career they'd like but not sure how to get there, would be to speak to an expert. Working Wales really helped me to create a clear and achievable route towards a very specific career goal.
"There are so many options out there, and they're on hand to help you find the right direction."
---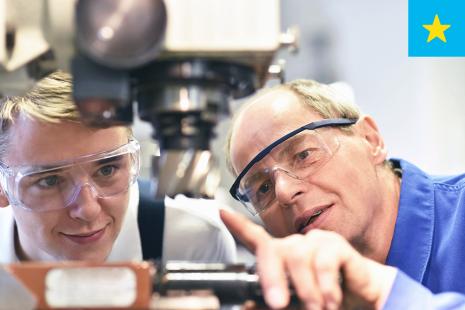 About Apprenticeships
Earn a wage while you work and gain recognised qualifications and job-specific skills.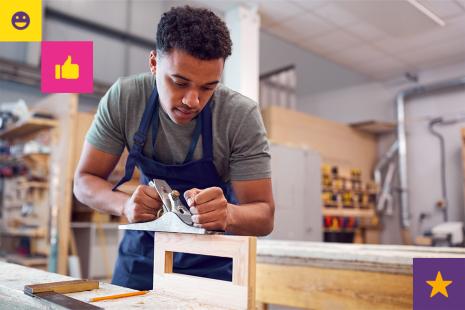 Jobs Growth Wales+
Aged 16-19? Get training, work experience and paid job opportunities to help you make your own future on your own terms.
---
Read more real life stories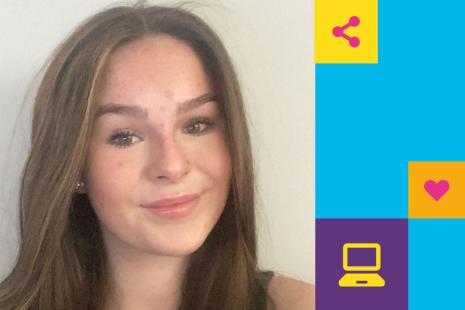 Nia F's story
A Working Wales careers fair helped 16-year-old Nia from Abertillery plan her future after GCSEs.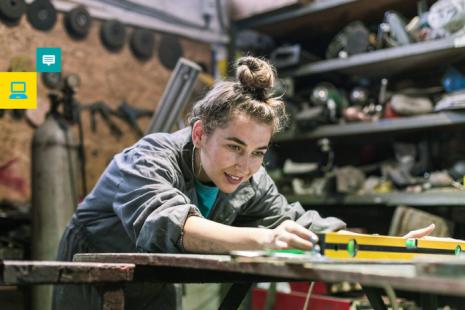 Real life stories
Read more real life stories on exam results, apprenticeships, training and learning, and support for getting into work.