A 6-month placement changed Huw's long-term career plans.
Looking for a job after university
Huw finished university in 2012 after completing a 3-year film, media, and cultural studies degree in Lancaster.
Huw returned to Wales shortly after graduating and started to look for a job in television. He found it difficult to get into the industry even at an entry level, but thinks this wasn't competency based, rather due to not having a driving licence.
Huw says, "I was looking at entry level runner jobs, however at the time I didn't drive and all vacancies I found stated that a driver's licence and access to a vehicle was essential. This was mainly due to the flexible nature of the role and the need to be at locations at short notice, sometimes at unsociable hours, and often with lots of equipment!".
Huw started driving lessons and although he was living with his family so was keeping his expenses to a minimum, found he needed to start earning to pay for his lessons and to cover his basic living costs.
Widening employment options
During Huw's time at university, as well as developing his career aspirations in working in television, he also demonstrated a flair for videography and creative media.
Huw felt he needed to widen his reach and following advice from a friend, contacted ICE, a business start-up organisation based in Wales to get some advice on potentially starting his own videography business.
Huw say's "At that point ICE had only been established for 4 months so it was really new. I went along to one of their open days and from there received support that was invaluable. Everyone at ICE was so helpful and they helped me to start my own business, albeit small, with a really solid knowledge base".
It was around this time that Huw saw that ICE had a Jobs Growth Wales position available. This would allow him to undertake a six-month paid work opportunity and gain vital work experience. Huw went for the position and was pleased when he got it!
Huw say's "The role was described as a marketing assistant but as it was a new organisation, it became really varied and I was able to get involved in an assistant capacity in most areas of the business.
"Although I was on a placement, I was never made to feel temporary by management or other employees - I just felt part of the team".
Finding a niche and 8 years on…
ICE wanted to keep Huw on after the initial six-months and although they weren't able to offer him permanent full-time employment, Huw was offered a part time position which he accepted.
Working part time, Huw now also had a bit more time to dedicate to his small business so could top up his earnings.
Huw proved himself in the role and was offered a full-time position. 8 years on and he is still working in ICE!
Huw says "I really enjoy my role of site and sales co-ordinator. I can associate with people who we help and I can use my working knowledge of all aspects of the business to assist them.
"I've found my niche in sales and as my role involves promotional activity and awareness raising it isn't too far from aspects that I covered in my degree.
"I can't guarantee that every temporary position will turn into a permanent job but for me taking a chance really paid off".
---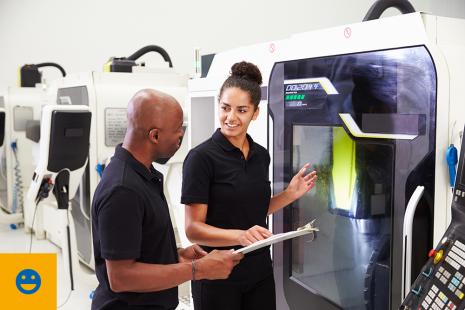 Learning new skills
Search for programmes of support that can help you get the skills you need including Jobs Growth Wales+, Apprenticeships, and more.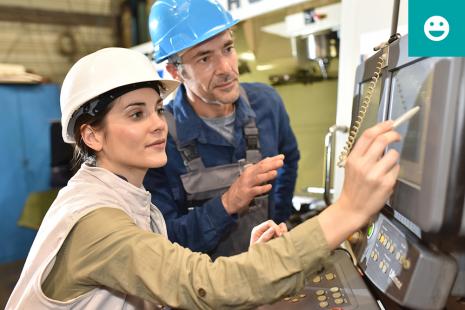 Real life stories
See how real people around Wales have changed their story.
Change your story by speaking to an adviser
Find out about the different ways to get in touch