Jacob is on track to the career of his dreams.
A difficult start
Jacob, 18 from Newport, found school difficult due to bullying. He left aged 15 with no GCSEs and little idea of what he wanted to do next.
Jacob, who has a passion for football, said "I really didn't know what to do. I didn't know my options or how to get to where I wanted to be. It was a really difficult time for me."
Keen to help, Jacob's dad got in touch with Working Wales to find out what his son's options were. At the time, Jacob was considering a career in the military, and with our personalised support, he was able to apply to a military college where he was accepted.
Jacob said, "I was really grateful for the support from Working Wales at such a tough time. I felt like I was being given a second chance at a career and I felt hopeful for my future for the first time."
A change of direction
Jacob eventually turned down a career in the military.
"When the COVID-19 pandemic hit and we went into lockdown, I had time to reflect, and I realised that life in the army just wasn't for me. However, the support from Working Wales gave me the confidence to pursue the career of my dreams - football!"
Jacob is now studying at Cardiff City Foundation with the hopes of becoming a footballer or football coach. His traineeship will lead him to a degree, something he didn't think he'd be able to get without GCSEs. Working Wales helped him realise that wasn't true and that there were still lots of opportunities available to him to pursue a career path.
"Life is so much better than I thought it could be," he said.
"I have confidence in myself thanks to being helped along the way, and if I change my mind again or come across anything difficult, I know I can go back to Working Wales to get the help I need."
If like Jacob, you want to find your career path after leaving school, please contact us.
---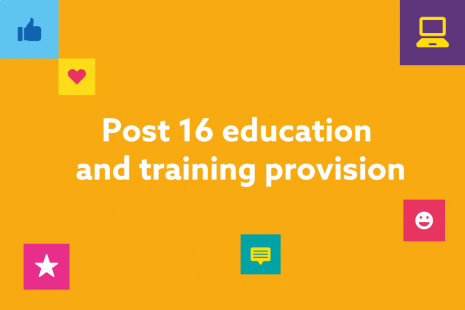 Wales' post 16 education and training provision
View lists of schools, colleges and training providers, to find out the options in your area to continue learning and training. 
Change your story by speaking to an adviser
Find out about the different ways to get in touch