Join the professionals that keep our country moving.
Transport and logistics is one of the biggest sectors in the entire world, with a host of very different types of careers on offer.
You could be on the open road (or sky, or ocean). But there are so many office jobs involved in moving things from A to B, too, and plenty of career opportunities because the UK has the biggest transport industry in Europe. You could be working with your hands, or honing your sales skills, or planning ways for operations to work smoothly – and that's just for starters.
You'll be in demand
There is a high demand for people to work in the transport and logistics sector. There were over 11,000 online job postings for jobs in the Transport and Logistics industry in August 2021. (Emsi, August 2021)
Online job postings for roles in the Transport and Logistics industry have increased from 6,842 in August 2020 to 11,476 in August 2021, a rise of 68%. (Emsi, August 2021)
The top 12 jobs advertised online in transport and logistics in the latest 30 days are:
HGV Class 1 and Class 2 Drivers (including 7.5 tonne Drivers)
Warehouse Operatives
Delivery Drivers
Forklift Drivers
Store Managers
Assistant Managers
Customer Delivery Drivers
Multi-drop Drivers
Production Operatives
Counterbalance Forklift Drivers
Van Drivers
Pickers/Packers
(Emsi: latest 30 days to 28 September 2021)
There is also a high demand for bus drivers. With 100 million bus journeys running across Wales, the role of a bus driver is becoming increasingly important for people's day to day lives.
Training to get you to your destination
ReAct
The ReAct programme aims to help individuals who have been impacted by redundancy or who are short-term unemployed gain the skills sought by recruiting employers.
All applicants for ReAct grants must seek advice and guidance from one of Working Wales' careers advisers. This advice and guidance will take into account the labour market.
The ReAct programme can provide a grant of up to £1500 for vocational training and up to £200 to help with costs associated with training, for example travel expenses.
The ReAct programme has been operating since 1999 and the current programme (from April 2015) has supported over 800 people to gain an LGV licence and has supported the acquisition of the mandatory Driver CPC.
Find out more about ReAct funding.
Show more
Personal Learning Accounts (PLAs)
The Personal Learning Account (PLA) programme has been introduced to enable employed people to upskill and reskill into priority sectors, to strengthen their position in the labour market, and to enhance career and earning prospects. In particular, the programme aims to help people earning below the median wage to increase their salaries.
Several logistics and automotive courses and qualifications are being offered, including Level 2 Driving Goods Vehicles (including category C/C+E LGV licence). Discussions are also taking place within and outside Welsh Government to establish how the PLA offer might support key priority sectors, including logistics.
Find out more about Personal Learning Accounts.
Show more
Apprenticeship Programme
Our Apprenticeship Programme has some logistics focused options, one being the Level 2 and 3 in Driving Goods Vehicles.
Generally, an apprenticeship in this area would take between 18-24 months depending on the training schedule and the capability of the individual.
View apprenticeship vacancies.
Show more
Where to find jobs in transport and logistics
If you think a job in transport and logistics might be for you, there are a few things you can do:
Check out opportunities in your local area – many businesses advertise on social media or even put signs in their windows
Call into local businesses to introduce yourself and leave your CV
Get in touch with a Working Wales adviser for a chat about your future
Check out the links below for opportunities and vacancies
Information for employers
If you are an employer, you may also be able to get support.
Support available could include the following programmes:
The ReAct programme can also help employers who wish to recruit an eligible individual with a wage subsidy of up to £3000, paid in 4 instalments over a 12-month period. The programme can also award a job-related training grant of up to 50% of the cost of training, up to a maximum of £1000 per new recruit. Visit Business Wales' React
Personal Learning Accounts (PLAs) are also available to employers to help them upskill their staff to help businesses remain, and indeed become more, competitive in the face of the dual challenges of the Covid-19 pandemic and the UK decision to leave the European Union. Courses and qualifications for delivery through PLA are endorsed by Regional Skills Partnerships (RSP) to ensure they meet current or projected skills gaps and regional priority sectors. Visit Business Wales' Personal Learning Accounts
The training element of apprenticeships is funded by the Welsh Government, with the employer responsible for the wage costs and any additional training requirements. Visit Business Wales' Apprenticeships
The Department for Work and Pensions (DWP) Logistics Programme offers tailored support to the individual employer or sector based on an assessment of their requirements for entry skills. DWP works with Welsh Government and other partners to develop packages of support and funding which are assessed on a case-by-case basis
Show more
---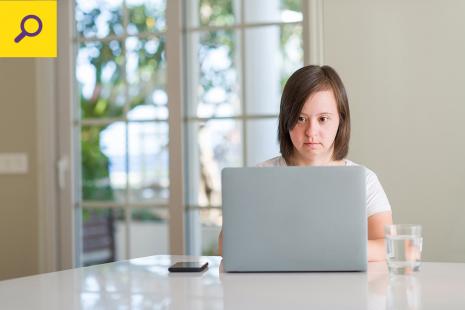 How to write a CV
Make your CV the best it can be. Find out what to include in your CV, view example CVs, and download our Guide to CV writing.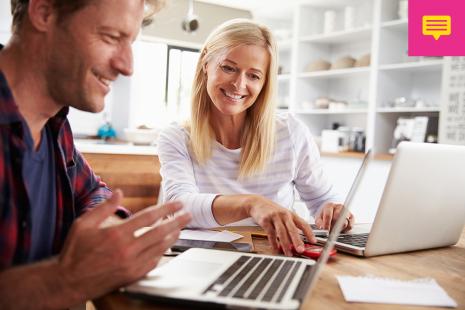 Interview advice
Get help to prepare and practise interview questions, and find out what to expect in an interview.